Custom advisor experience
A large advisory firm builds their own proposal tool
and integrates it with Envestnet through Open ENV APIs.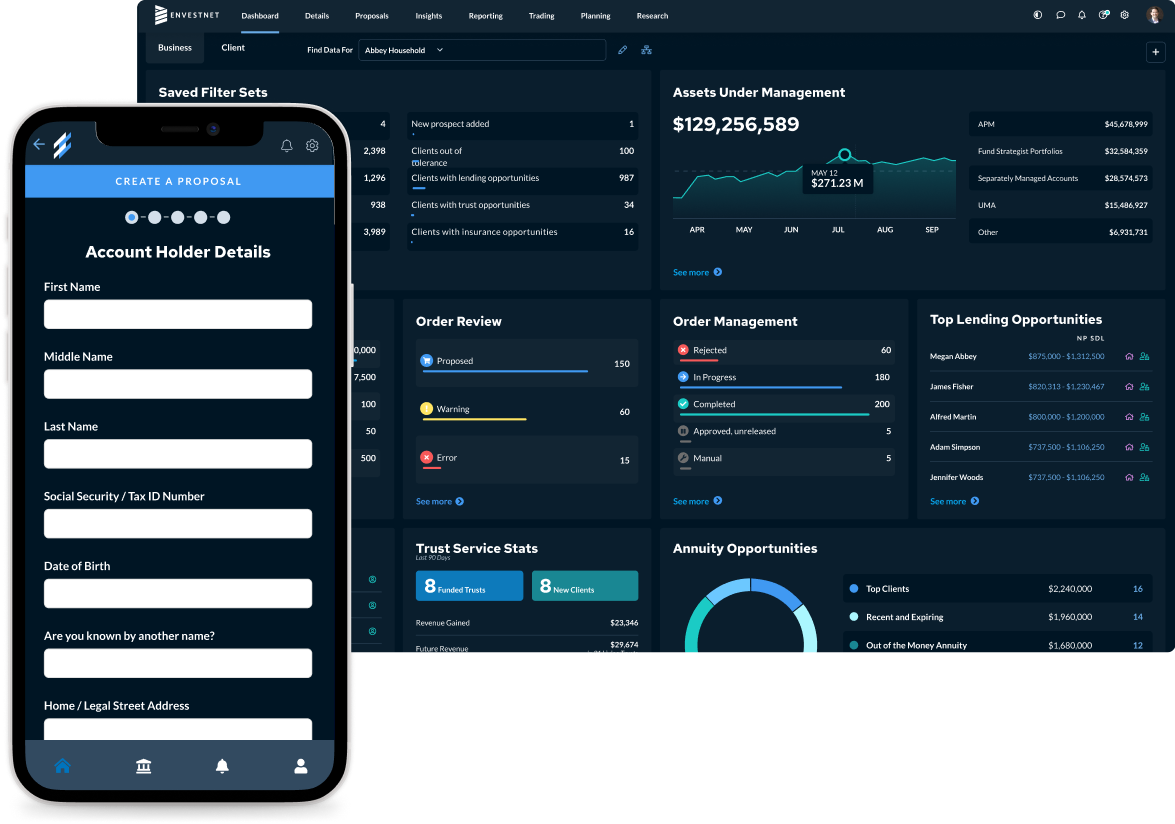 Create a complete custom solution that
meets your business needs
Use Case
A large firm requires a customized proposal experience and builds their own internal application for proposal generation.
Integrations
This application integrates Envestnet and the firm's other systems into a comprehensive advisory tool. Integrations include:
Multiple custodial interfaces
Custom account opening platform
Firm's back office systems
Open ENV integration
The integration with Envestnet focused on client management and a full proposal workflow focused on the following steps.
Assess a client's risk tolerance by completing the Risk Tolerance Questionnaire (RTQ)
Research products suitable for the client's risk (including one-up, one-down scenarios)
Configure billing options for proposed account.
Finalize the proposal and generate the Statement of Investment Selection(SIS).
Link the account to the proposed investment.
Manage service requests associated with the proposal process.
Upload an electronically signed SIS.
Tracking for Success
Our client was able to build a custom proposal experience for their advisors which met the needs of the firm and linked multiple systems into a cohesive experience.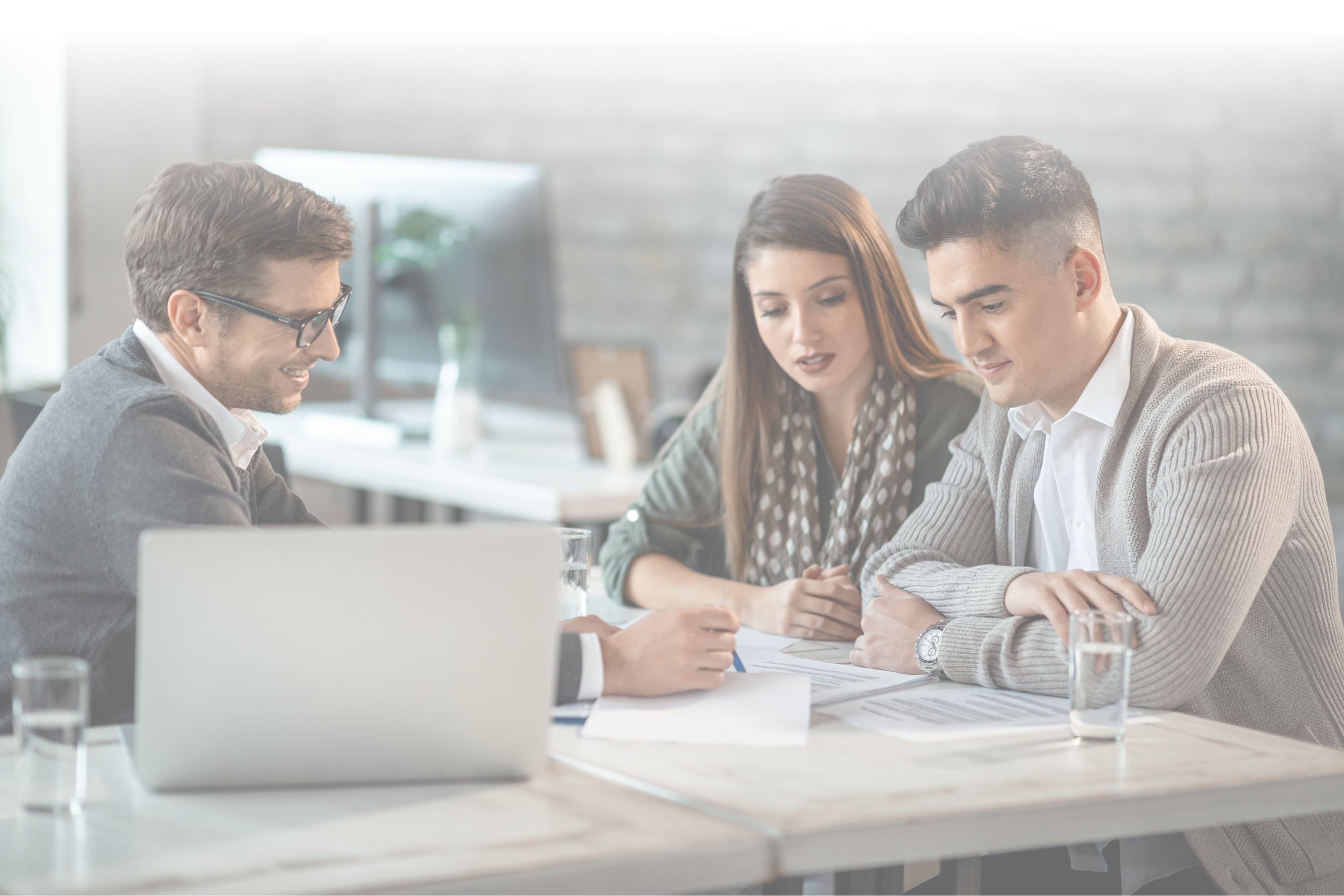 Have a discussion
Every journey begins with a single step.
The first step in this journey is to contact your Sales Rep to discuss using Envestnet APIs.