Empower lending with robust analysis.
Here's how it works:
Integrate with Credit Accelerator so your user can add and link their financial accounts.

Your user grants permission and links their financial accounts.

You receive a holistic file via a PDF or data extract format.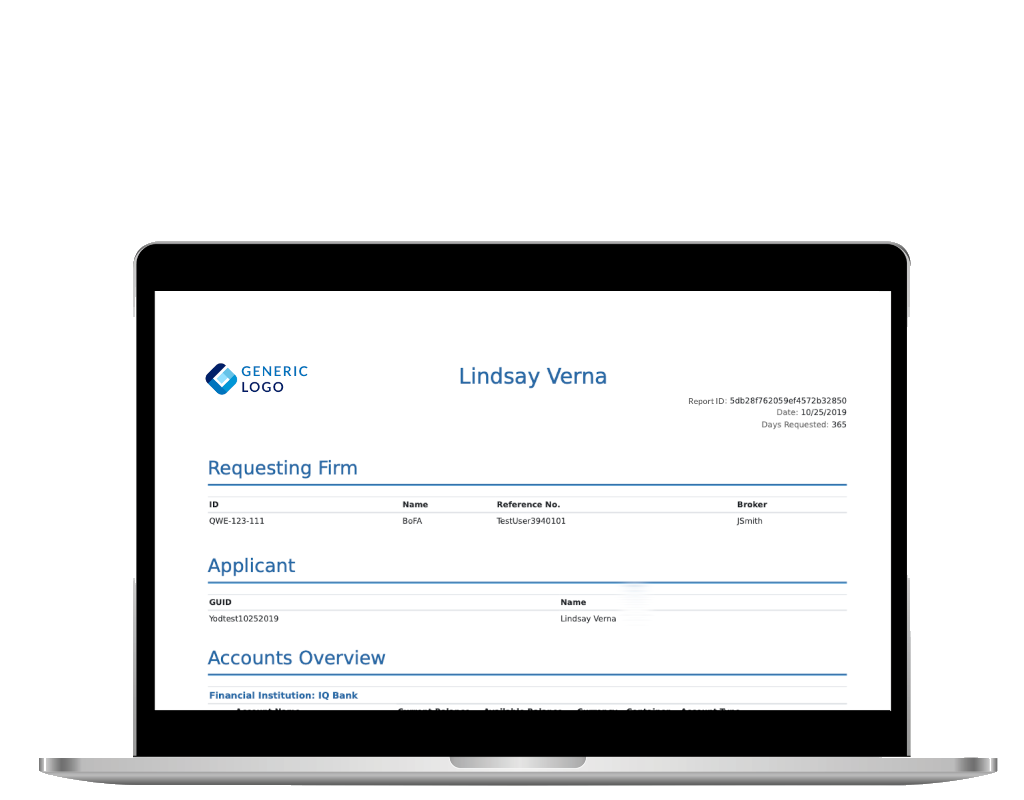 Key benefits
• A more holistic view of each applicant based on user selected data.
• Up-to-date account information for quicker, deeper visibility and better risk decisions.
• Uncover new credit-worthy consumers with insights not available with traditional credit reporting sources.
Credit & Lending
With Envestnet | Yodlee's proven technology, banks and FinTechs can quickly aggregate, categorize,
and display consumer income and expense analysis for faster more accurate lending decisions.
Holistic View
Get an accurate view of an applicant's financial position from aggregated account data.
Quick & Reliable Results
Digital data retrieval and analysis reduce manual errors, cut operational costs, and reduce decision times.
Expense & Income Analysis
Income and expense summaries for responsible lending decisions.
Up to Date Picture
Current financial account data is aggregated and analyzed for an up-to-date view.
Data Enrichment
Income, expenses, and transfers are categorized and enriched for deep and clear insights.
Trusted Provider
Envestnet D&A combines local and global expertise, with over 20 years globally.