The Envestnet Developer Portal
Everything you need. All in one place.
What's New?
We've put a lot of work into our developer portal and made many significant upgrades over the years. But our latest improvements to the portal are unlike anything we've ever done before. Because it's now a true, unified developer portal.
What do we mean by unified? Well, we've taken all the technology and products from Envestnet's ecosystem and made them all available to you in one place. You have easy access to more solutions, more products, and even tools that you might not have known existed.
Now that Yodlee Developer has joined the Envestnet ecosystem, Envestnet | Yodlee customers will find wealth management products from Envestnet, financial advisor technology from Tamarac, and retirement and planning software from MoneyGuide, along with the Envestnet | Yodlee solutions that they are already familiar with.
The Mega Menu
You'll see this change in the top menu. We went from a basic menu…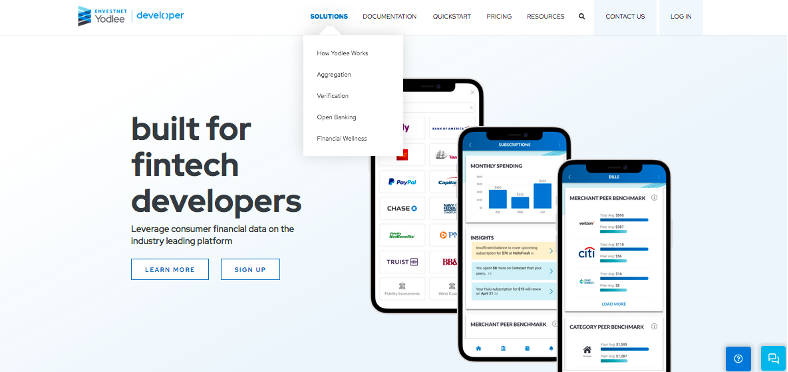 ...to a much richer menu. Services and products from Envestnet, MoneyGuide, Tamarac, and Envestnet | Yodlee are now just a click away, as you can see below.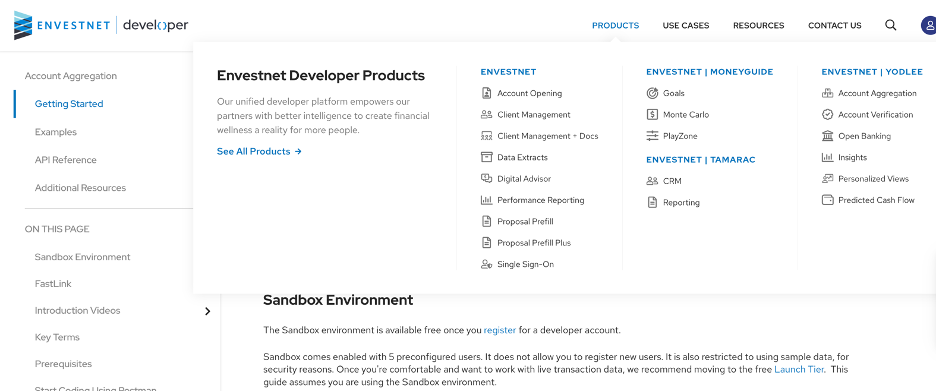 Whether you enter the portal as an Envestnet, Tamarac, MoneyGuide, or Yodlee customer, all developers see the same menu with the same products. Tamarac developers get an added bonus, because Tamarac APIs are now available on a portal for the first time.
The Use Cases Tab
Another great enhancement is the introduction of a Use Cases tab, so you can click on a category that's most relevant to you – whether it's advisor services, banking, payments, or wealth and wellness – and see use cases that you might be interested in building: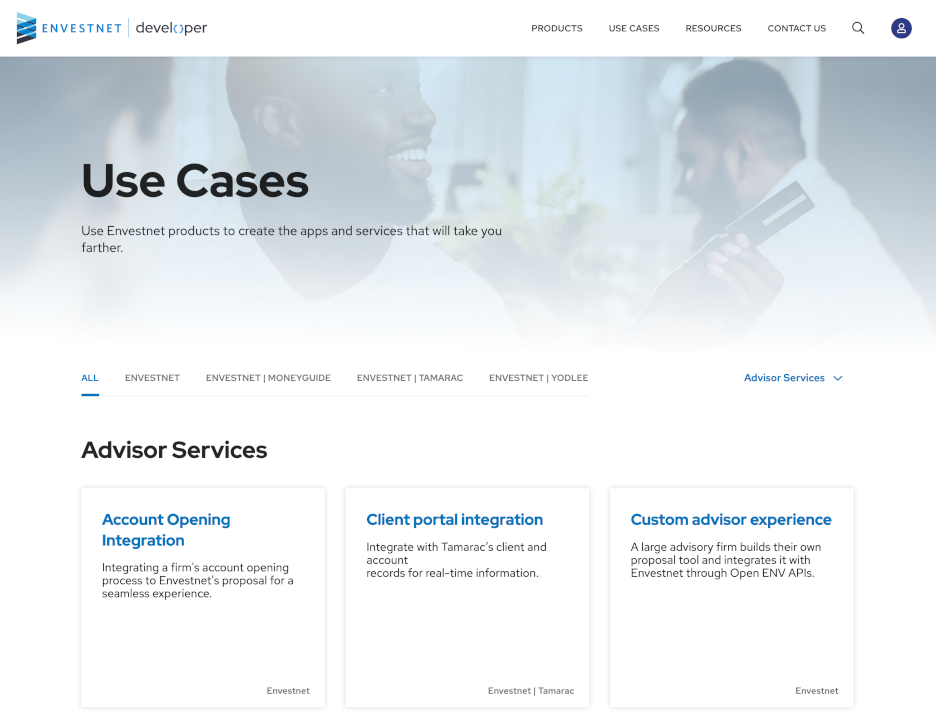 You can see all the advisor services on one screen, or filter the results as needed based on the brand you are familiar with by a simple click.
The Login Experience
No worries that you'll be missing anything in the new portal. You'll still have your usual developer dashboard and the services that you used before. You'll use the same account as before, and you'll get access to the same Dashboard, Customer Support, and other account features.
Product-Focused Content
We've also made a major effort to reorganize the content of the portal.  Now when you find the product you're interested in using, you'll have quick access to all the content relevant to that product.  Everything you need to get started coding will be available in one place.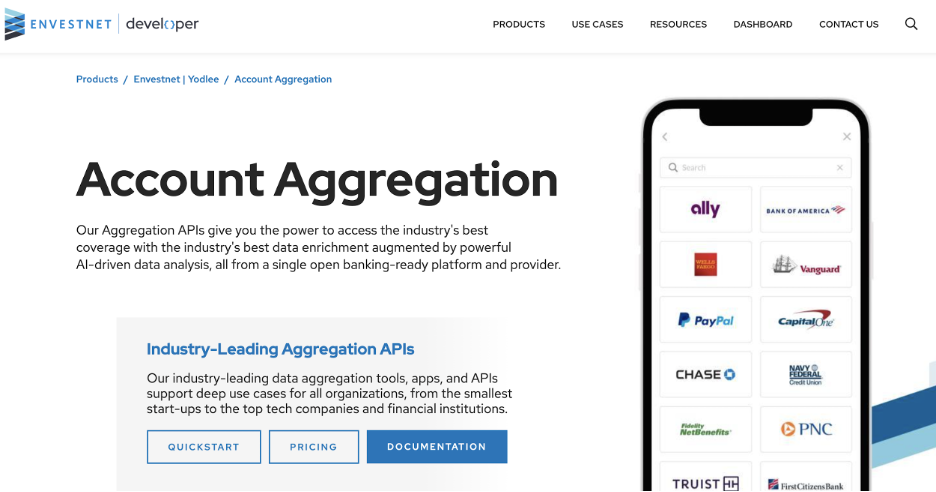 It's just easier. There's more content and it's more accessible. This is why we're super excited about the new portal. We think you'll see what we mean, once you start using it.
Stay tuned. There's more to come as we continue to create a true developer experience for Envestnet ecosystem developers. If you are ready to start coding for Envestnet, Tamarac, or MoneyGuide, reach out to Envestnet to share your development needs and for assistance or just create a Yodlee Developer account.