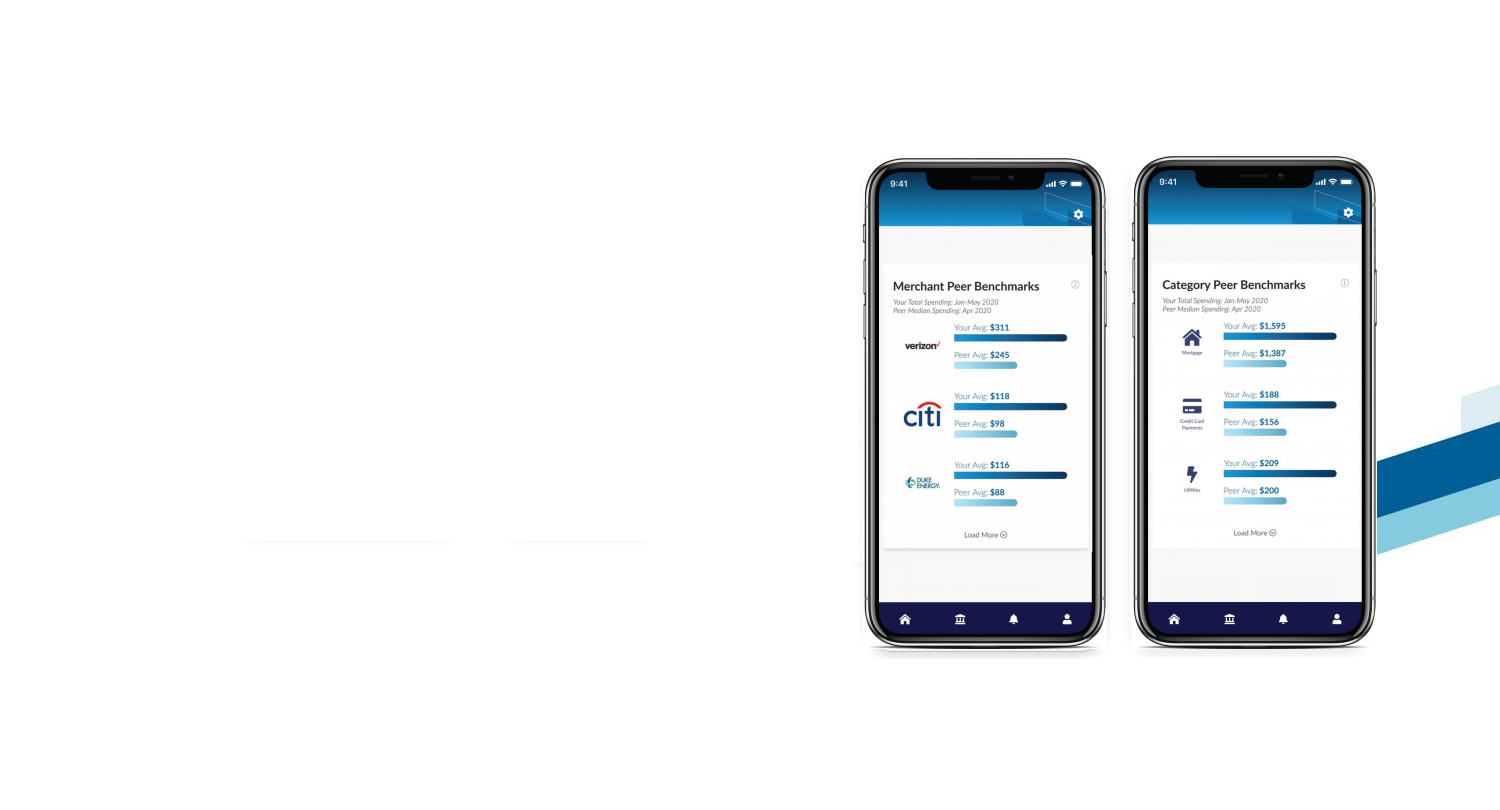 Peer Benchmarking
Help your users make smarter money choices by comparing their spending to their peers.
Increase User Engagement & Revenue
Use Cases
Elevate the financial insights delivered to your users by helping them compare their spending anonymously with their peers
spending. Using Envestnet | Yodlee's proprietary data models, provide peer benchmarks across segmentation
parameters such as income range, geolocation, homeownership, and the life stage of the user.
Benchmark User Spending Relative to Their Peers
Provide users a peer comparison of their spending and saving pattern across categories and merchants with other peers who share similar income range, geolocation, homeownership, and life stage as the user.
Influence User Actions/Decisions
Influence user actions by offering data relative to their peers. Users who see they overspend in a category are often motivated to budget and reduce spending. For example, adjust a budgeted amount for a category based on peer spending.
Personalize Product Offerings
Offer personalized products to users based on the relative spending patterns in a specific category or merchant. For example, target users with comparatively high spending on travel and offer them products like co-branded credit cards.